Alessandra (AleX) Guarino is an Independent Filmmaker (Writer, Director, Actress, Camerawoman, Audio and Video Editor), Musician, Music Composer, Singer, Dancer, Choreographer, Photographer, Graphic Designer, Webmaster and, last but not least, certified ThetaHealer® Pratictioner.
Always passionate about all kinds of art (but also about science, technology and what goes beyond the visible reality), she dedicated her life to dance (many styles), music (playing, composing and singing), and other artistic and creative eXpressive means.
After many years of experiences, jumping from one of the above-mentioned fields to another, or trying to do many things at the same time, she finally found her own way in Filmmaking!
Realizing movies has become for her the most exciting and complete way to eXpress her creativity, to communicate messages and emotions and to bring life to her peculiar ideas, merging all the things that she's able to do and that she always loved to do.
Biography
Go to page
X WORLD THE SERIES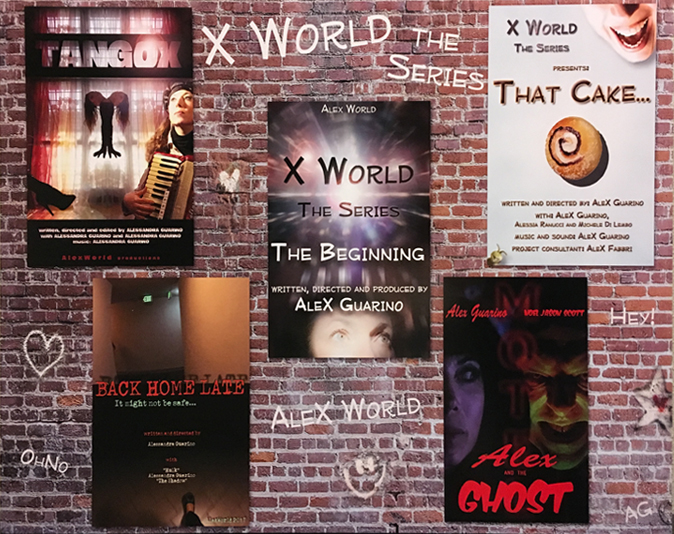 "X World - The Series" is for those who consider the normality of the World a crazy and absurd thing, and what the World considers crazy and absurd things, their normality... A familiar place for those who feel somewhat awkward in this Planet...

Go to page The Beginning